Hey guys! I know I've been totally slacking with the
Big Fat Summer Challenge
, but not having a willing photographer has been stressful! I tell you, I tip my hat to fashion bloggers for taking all these photos. I have a long way to go! Right now, I'm trying to train Seven and Six for spur of the moment photography =) But anyways...
I recently ordered a tripod and it finally came in the mail yesterday, so hopefully I can pick up the pace on posting my looks for the challenge! The first thing I did was take pics of my look, especially since it took another item off of my list.
Now we're scratching "wear something hi-lo"off too!
Dress: Target
Earrings: Claire's
Shoes: Wet Seal
Link Ups: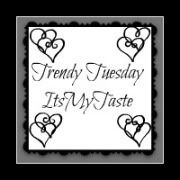 Are you participating in the BFSC over at Jennifer's blog?